

Manage your profile



Receive messages



Send messages



Manage users and groups



Configure team schedules



Design communications



Configure your company



Integrate
Rogue Release
The Rogue release includes mobile enhancements, new messaging & conference capabilities, updates to the Integration Builder, and much more.
• Mobile On-Call Now: Look up the current on-call schedule for any group.
• New Messaging Capabilities: Give message senders the ability to edit the content of their scheduled messages.
• Conference Bridge 'Mute All': Manage large-scale conferences with the option to mute and unmute all attendees.
• Integration Builder Shared Libraries: Write code once and share it across different inbound and outbound integrations.
<![CDATA[ ]]>
<![CDATA[ ]]>
Introducing the Integration Builder
The Integration Builder is the latest addition to our integration platform and communication plan design tools. It allows cloud-to-cloud integrations between xMatters and other products or systems, allowing you to easily add an automated, closed-loop communication plan to address any business interruption.
Get stakeholders on a call
Use our conference bridge technology to resolve issues quickly.
You can connect with xMatters-hosted conference bridges or your own conference call provider.  Learn more.
<![CDATA[ ]]>
<![CDATA[ ]]>
Manage your team with on-call schedules
Configure shifts for your team so you always notify who's on call.
Download the mobile app
The best way to stay connected is with one of the xMatters mobile apps.
Available for iOS, Android, and Blackberry. Download yours today.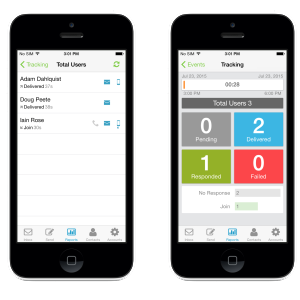 <![CDATA[ ]]>