AppDynamics
AppDynamics delivers application performance management solutions to help teams analyze and optimize digital business performance in real time. When events meet predetermined criteria, this integration with xMatters relays critical AppDynamics insight data to the correct people and systems to help coordinate and resolve incidents faster.
Do more with this integration
Incorporate this integration into your orchestrated incident resolution workflows with Flow Designer. After you create a configuration, the Flows tab appears. From there, you can build your flows — add new response options, connect to other apps, or even create new xMatters events based on activities in the flow — enriching the information injected by this integration along the way.
Get started with AppDynamics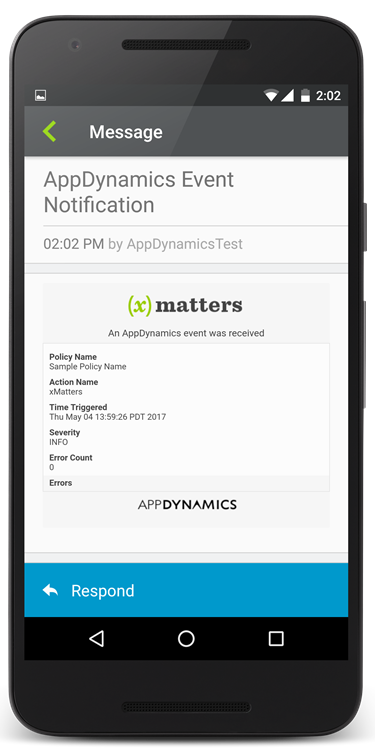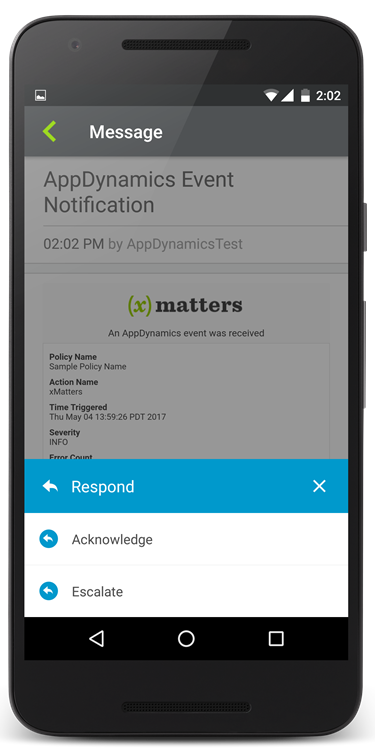 How to install a built-in integration
To install this integration in xMatters, simply go to the Integration Directory (Developer > Integrations), click the Available tab and start typing the name of the integration. Once you find the integration, click its tile and then click Create Configuration. Check out the Integration Directory to learn more.
How to set up an AppDynamics integration
After you give your integration a name and description, type a name to use when sending alerts (so you can easily tell which integration the alerts are from), and add all of the users and groups you want to be notified (see the help for information on setting up users and groups).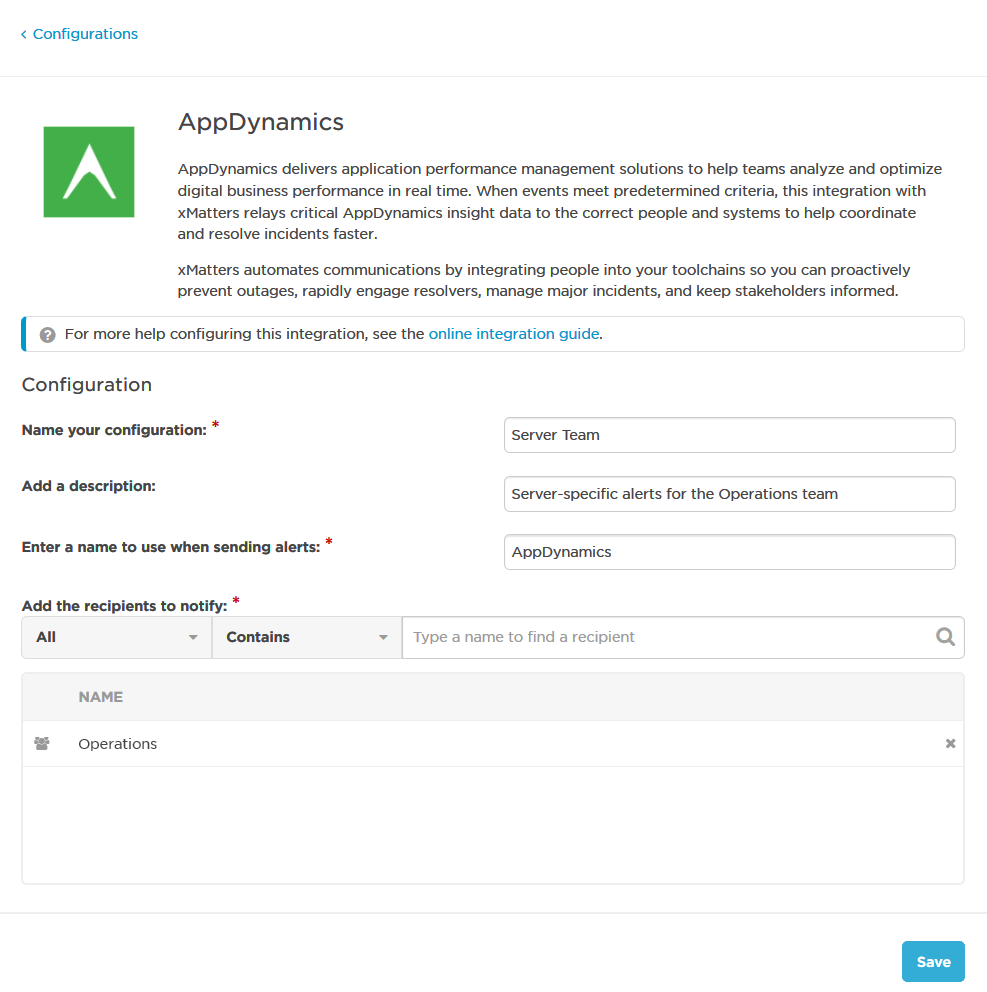 Once you save your configuration, xMatters displays the URL and payload you need to configure AppDynamics.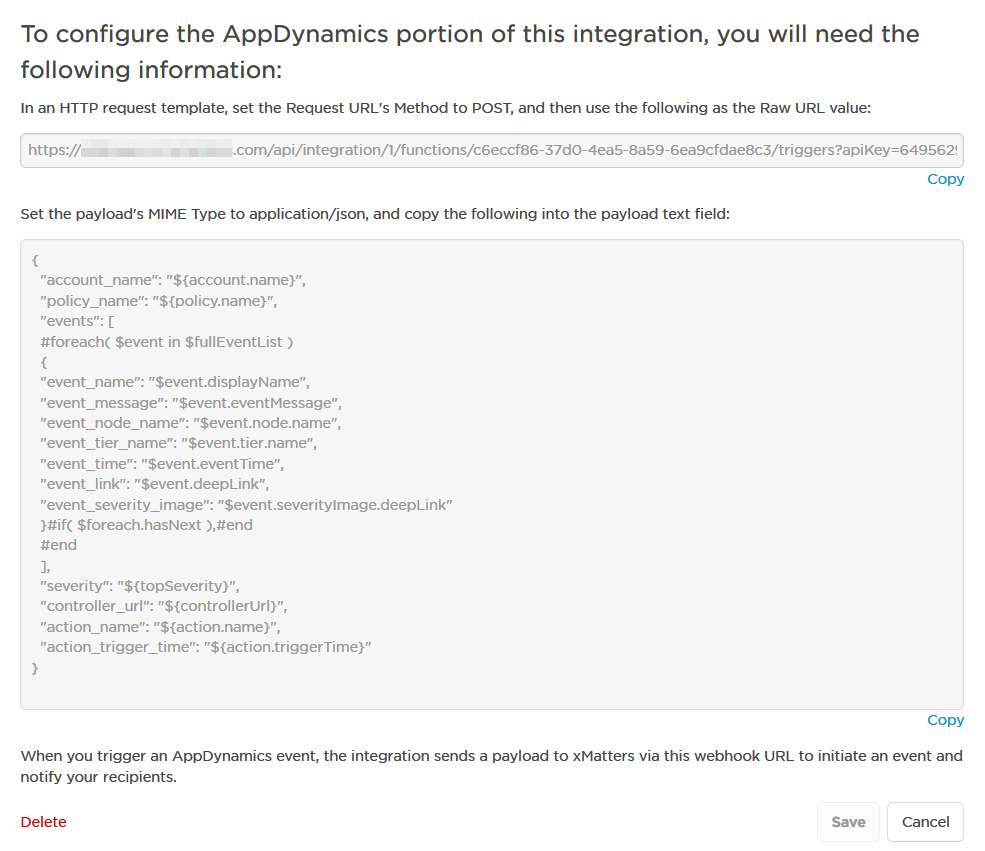 Create a new HTTP Response Template in your AppDynamics instance that targets this URL with a POST request and includes the payload in json format.

How to use these settings in AppDynamics
Log in to your AppDynamics controller, navigate to Alert & Respond > HTTP Request Templates, and then click New to create a new template.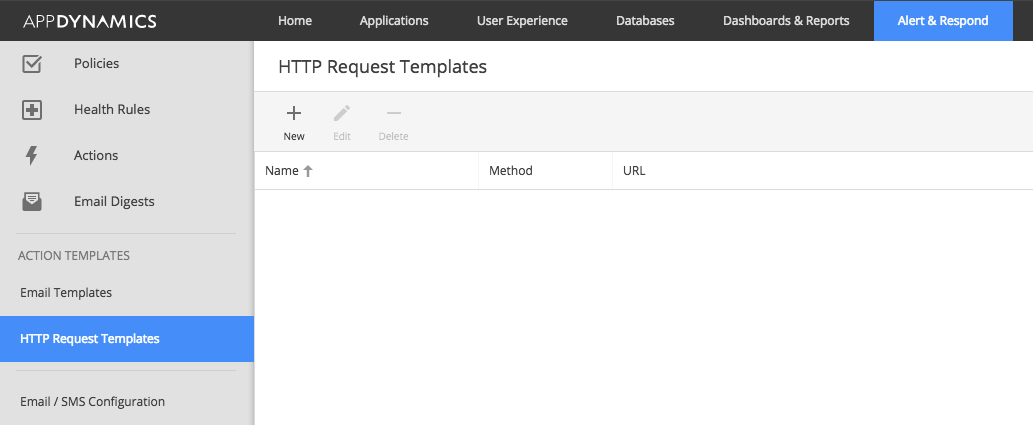 Name the new template "xMatters", and then, in the Request URL section, in the Method drop-down list, select POST.
Paste the URL copied from your new configuration into the Raw URL field.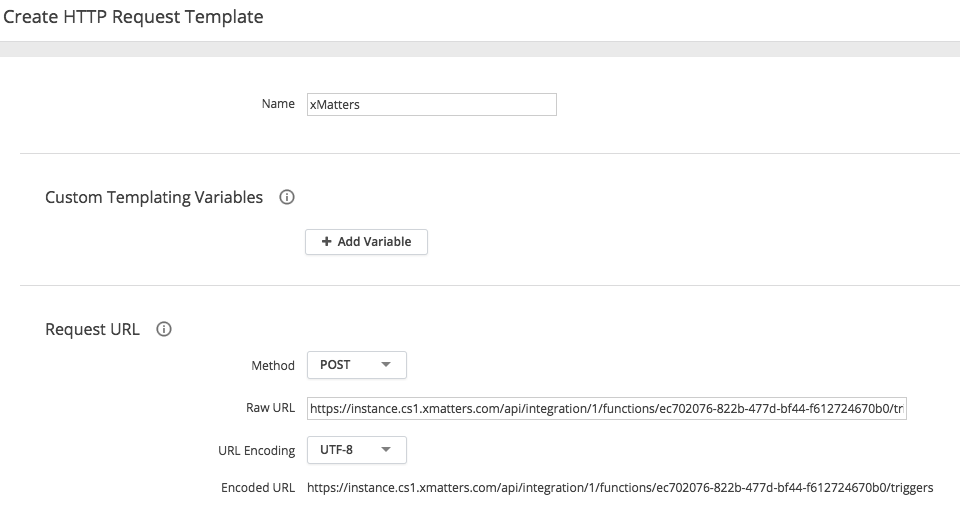 In the Payload section, in the MIME Type drop-down list, select application/json.
Paste the payload copied from the configuration into the payload field.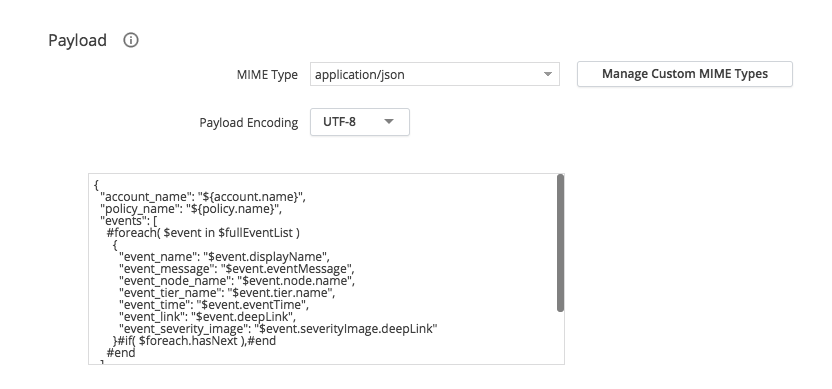 Save your HTTP Request Template.
Your integration is now complete!
Use your integration
The integration uses the HTTP request template you created to inject events into xMatters when they match the criteria you set in your AppDynamics alerting policies.

How to use your integration
Create a new action in AppDynamics, and select Make an HTTP Request as the action type: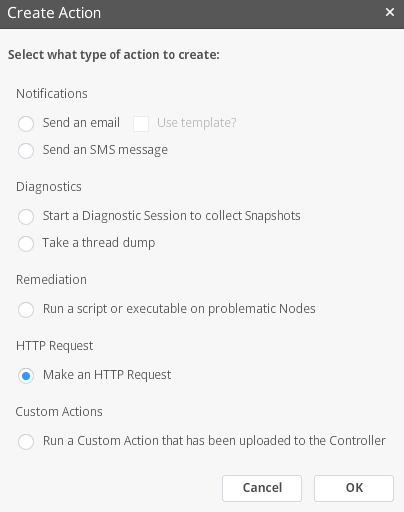 Set the action to use the

xMatters

HTTP request template, and then assign the action to one of your alerting policies.
Whenever the policy is triggered, the action will call the xMatters integration and notify the recipients specified in your configuration. Check out the screenshots at the top of this page to see what the notifications would look like in the xMatters mobile app.
Extending your integration
Looking to do more with xMatters and AppDynamics? Check out our guide on how to extend your integration.