Pingdom Server Monitor
SolarWinds' Pingdom Server Monitor (formerly known as Scout Server Monitoring) delivers software for monitoring and managing networks and systems. When events meet predetermined criteria, this integration with xMatters relays critical Pingdom insight data to the correct people and systems to help coordinate and resolve incidents faster.
xMatters automates communications by integrating people into your toolchains so you can proactively prevent outages, rapidly engage resolvers, manage major incidents, and keep stakeholders informed.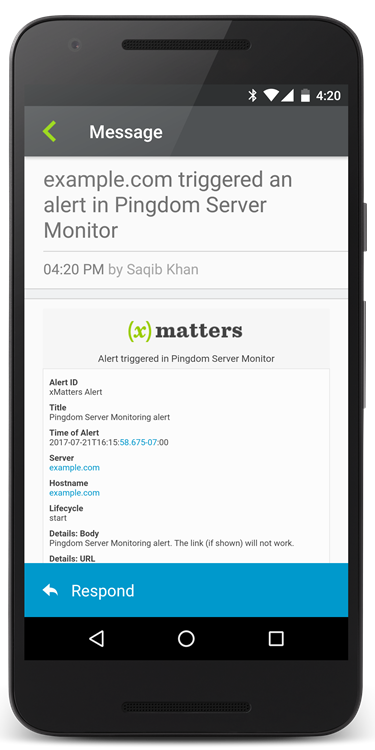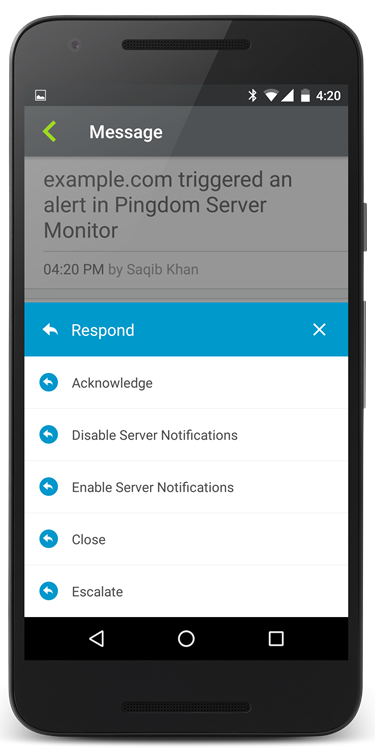 How to set up a Pingdom Server Monitor configuration
After you give your configuration a name and description, type a name to use when sending alerts (so you can easily tell which configuration or integration the alerts are from), and add all of the people or groups you want to be notified.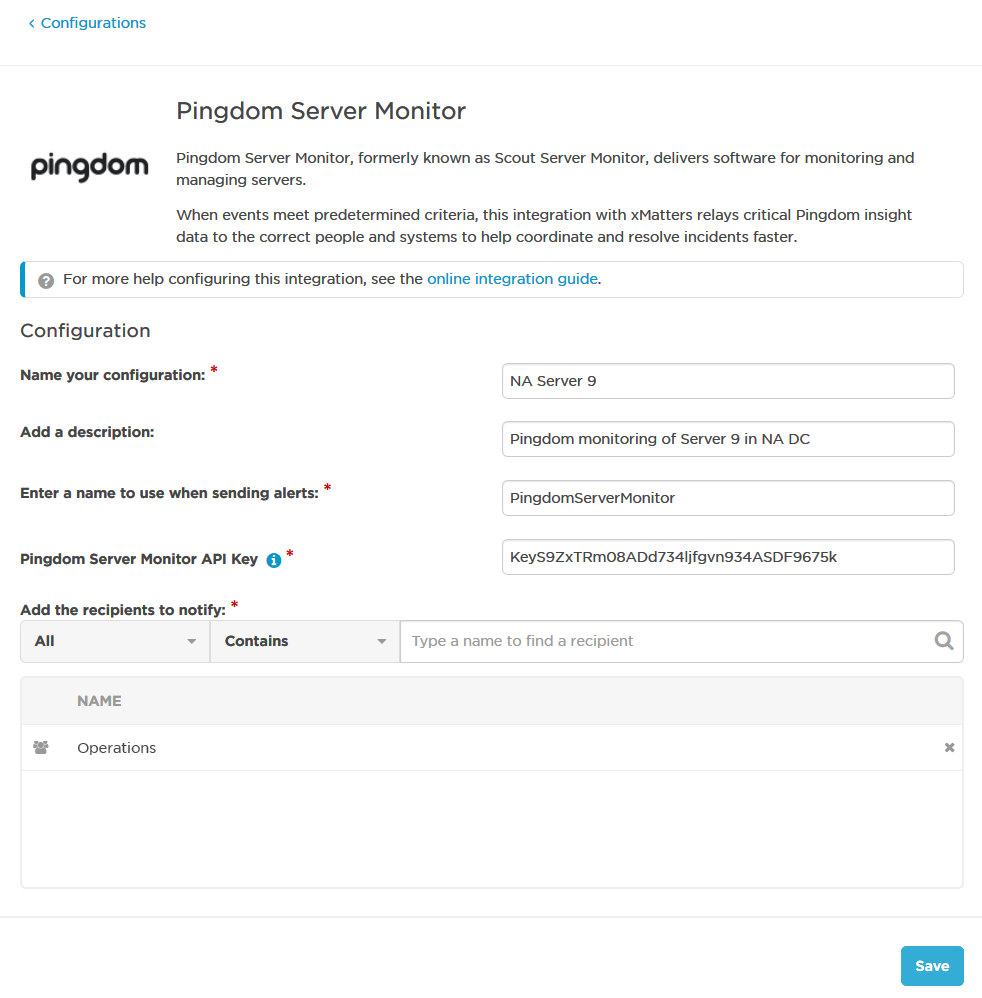 Next, create a new API key in Pingdom to use with xMatters, enter it in the Pingdom Server Monitor API Key field, and then click Save.
Once you save the configuration, xMatters displays the settings you need to configure Pingdom:

Use this URL as the target for a webhook, and add the webhook to a notification group.
Whenever an alert is triggered in Pingdom that targets a notification group using your xMatters webhook, xMatters will notify your selected recipients.