SignalFx
SignalFx is a real-time operational intelligence platform that discovers and collects metrics across every component in the cloud. The service provides real-time visibility into today's dynamic environments for data-driven DevOps teams.
When an alert detector is triggered, this integration relays critical SignalFx data to the correct people and systems to help coordinate and resolve incidents faster.
Do more with this integration
Incorporate this integration into your orchestrated incident resolution workflows with Flow Designer. After you create a configuration, the Flows tab appears. From there, you can build your flows — add new response options, connect to other apps, or even create new xMatters events based on activities in the flow — enriching the information injected by this integration along the way.
Get started with SignalFx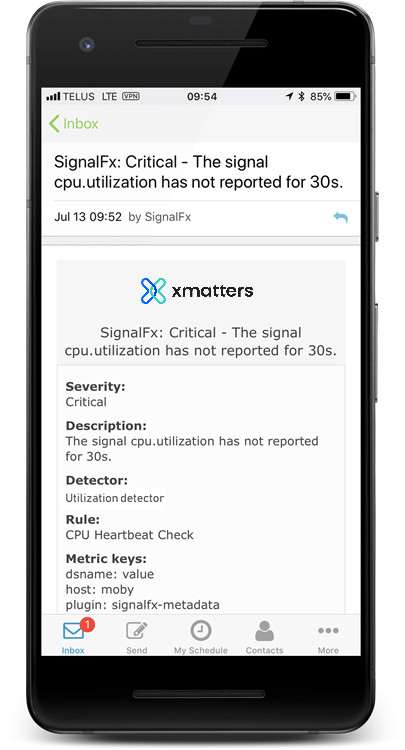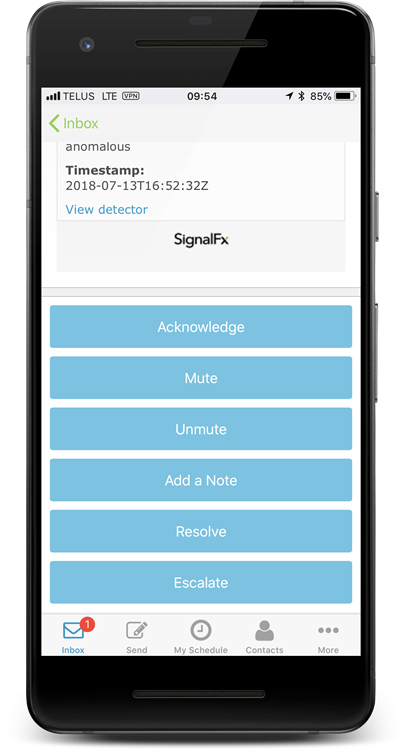 How to set up a SignalFx configuration
After you give your configuration a name and description, type a name to use when sending alerts (so you can easily tell which configuration or integration the alerts are from).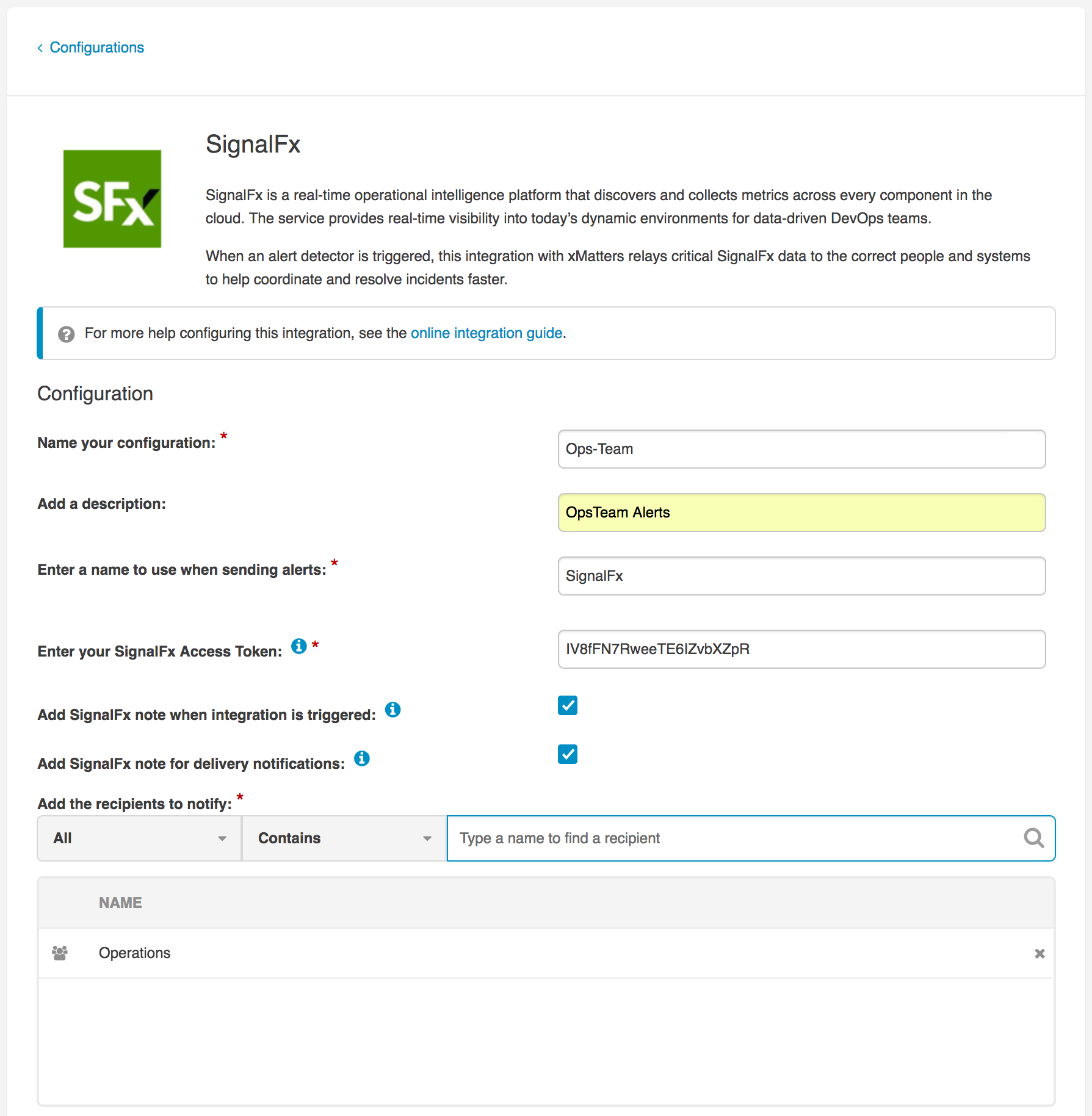 This integration also needs your SignalFx Access Token to authenticate xMatters requests.
Enter your SignalFx Access Token in the field on the configuration page, then select whether or not you want to add notes to SignalFx when the integration creates an event in xMatters or receives a device delivery update. Add all the users and groups you want to be notified when the integration is triggered, then click Save.
Once you save the configuration, xMatters displays the URL you need to configure SignalFx.

You can now create a webhook in SignalFx targeting this URL.
Your integration is now complete! You can now add the xMatters integration as an alert recipient to an alert rule in SignalFx.
Use your integration
When an alert rule (with the xMatters webhook as the alert recipient) is triggered in SignalFx, the webhook integration sends details to xMatters, which creates an event and notifies the recipients.
Extending your integration
Looking to do more with xMatters and SignalFx? If you want to tailor the settings and notifications for the integration, you can convert it to a custom workflow.