Receive and respond to alerts on the mobile app
You can use the xMatters mobile app for Android or iOS to receive and respond to alerts on smart phone devices.
When you receive an alert on the mobile app, you may be provided with different response options. Tap your response to select it from the list of available options.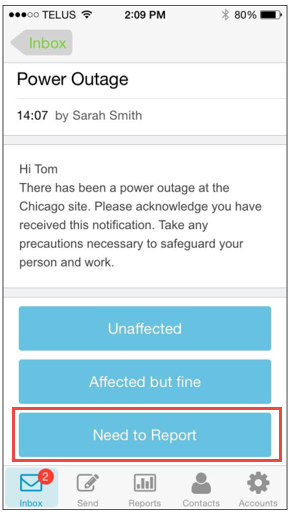 Reply to a mobile app alert with a comment
You can include a comment when you respond to an alert in the mobile app. Use comments to record additional information about your status on the Tracking tab of the Events report.

Add a comment to your response
Tap your response option to select it.
On the next screen, select the option to Respond with comment.
Type your response into the Add Comment form.
Tap Send.
For more information about viewing comments in the Event report, see Tracking Report.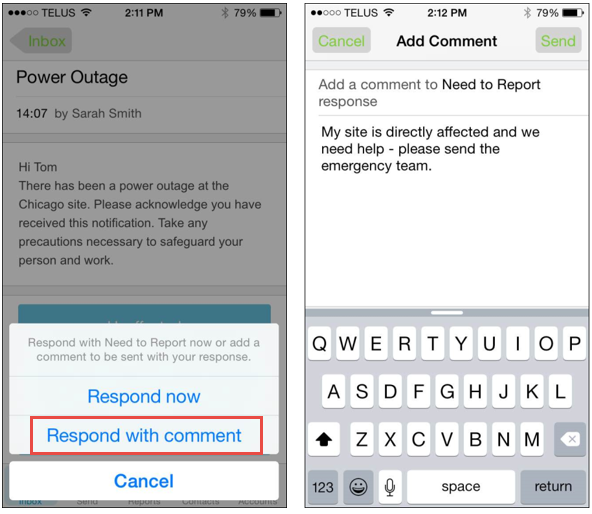 Tutorial Videos
See the tutorial videos below for more information on receiving and responding to messages with the mobile app.