View and manage agents
You can manage, install, and view xMatters Agents and legacy Integration Agents from the Installed tab of the Agents page.
For more information about installing xMatters Agents from the Available tab, see Download and Install the xMatters Agent.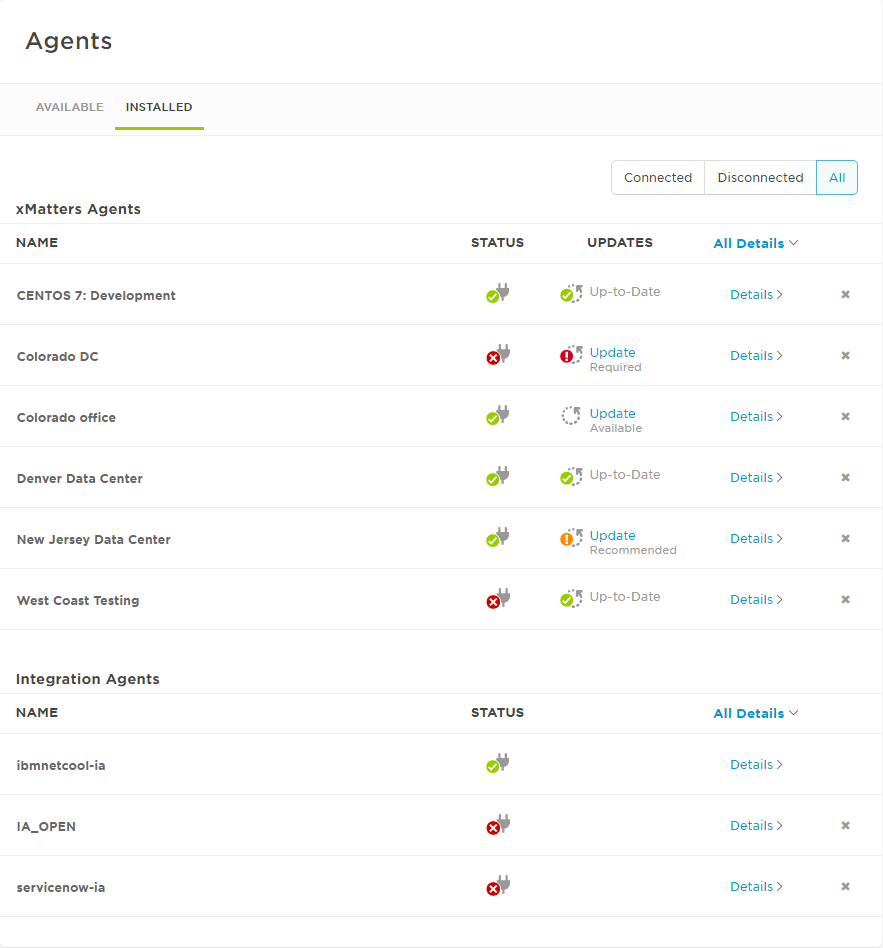 Agents
The Agents section shows details about the agents you have installed.
Legacy Integration Agents
The Agents page also shows connected legacy Integration Agents.