Design example 5: select recipients from a map
The Site Recipients section of the message form can be used to target users at specific locations or geographic areas. By including this section in your message form, you can send messages to users based on what site they belong to.
For example, we can use site recipients to target users for notification that are in a region predicted to experience tornado activity.
To use this feature, location information for sites must be configured, and users must be assigned to specific sites.

Step 1: Add the Site Recipients section to the message form
Drag Site Recipients from the Sections area and drop it in the Tornado Warning message layout.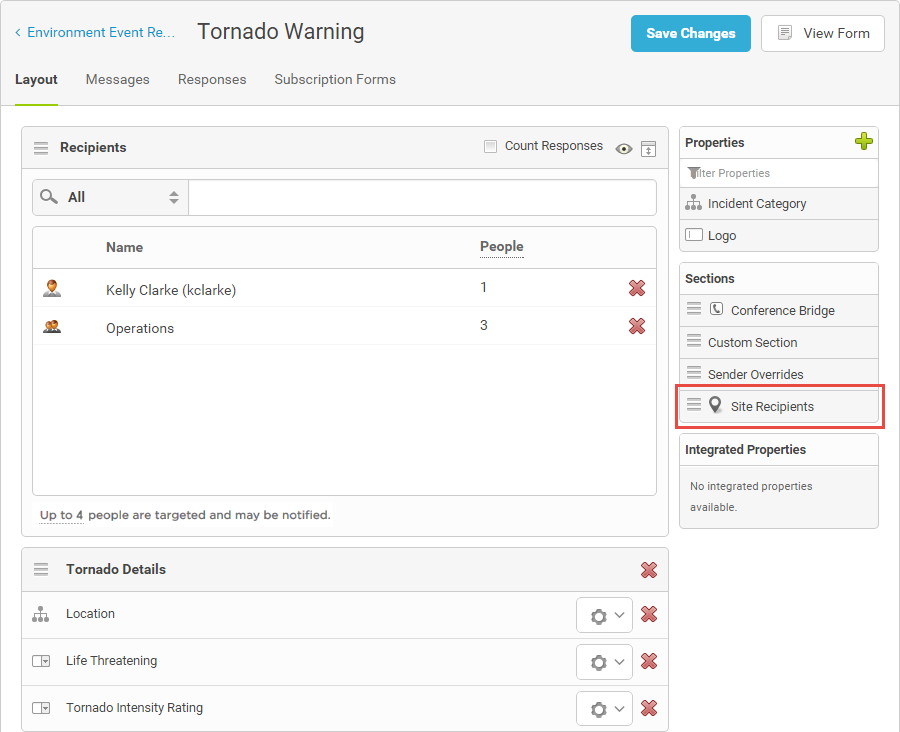 Step 2: Use the site map to select sites for notification
The weather service is predicting tornadoes in a large area across Kansas, Oklahoma, and Arkansas.
Click Shape and use a series of clicks to draw the predicted tornado region on the map: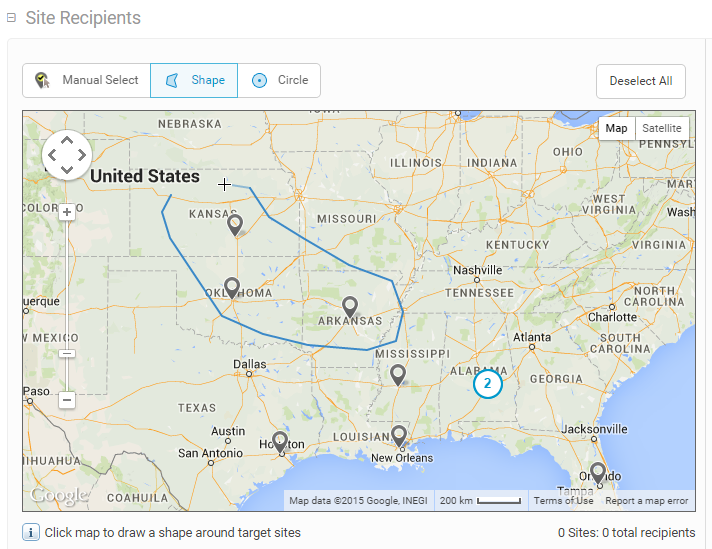 Complete the shape by clicking the starting point with your final click.
As shown below, the completed shape is displayed with a colored fill, and the sites located within the area are selected.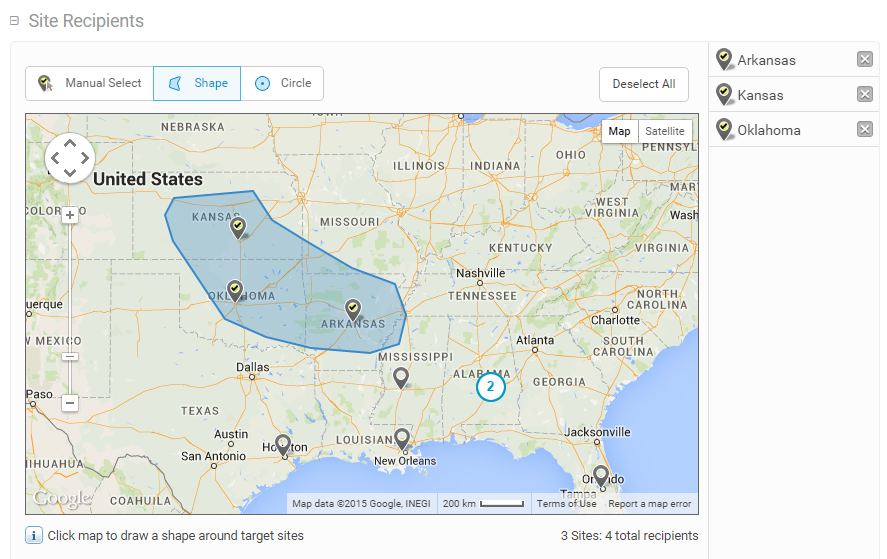 By selecting a site from the map, users located at the site are targeted for notification, even if they are not included in the Recipients section of the form. (The system automatically prevents duplicate messages to users who are included as both recipients and site recipients.)
If you'd like to learn more about using site recipients and selecting sites, refer to Configure Site Recipients.