Run automations
Automations are a quick way to run pre-built flows of common tasks related to an incident—such as notifying resolvers, sending alerts, and creating Jira tickets—without interrupting your incident management process. You can view a complete list of automations available for an incident in the Automation section of the Incident Console.
The ability to create and run automations is available in Base and Advanced plans.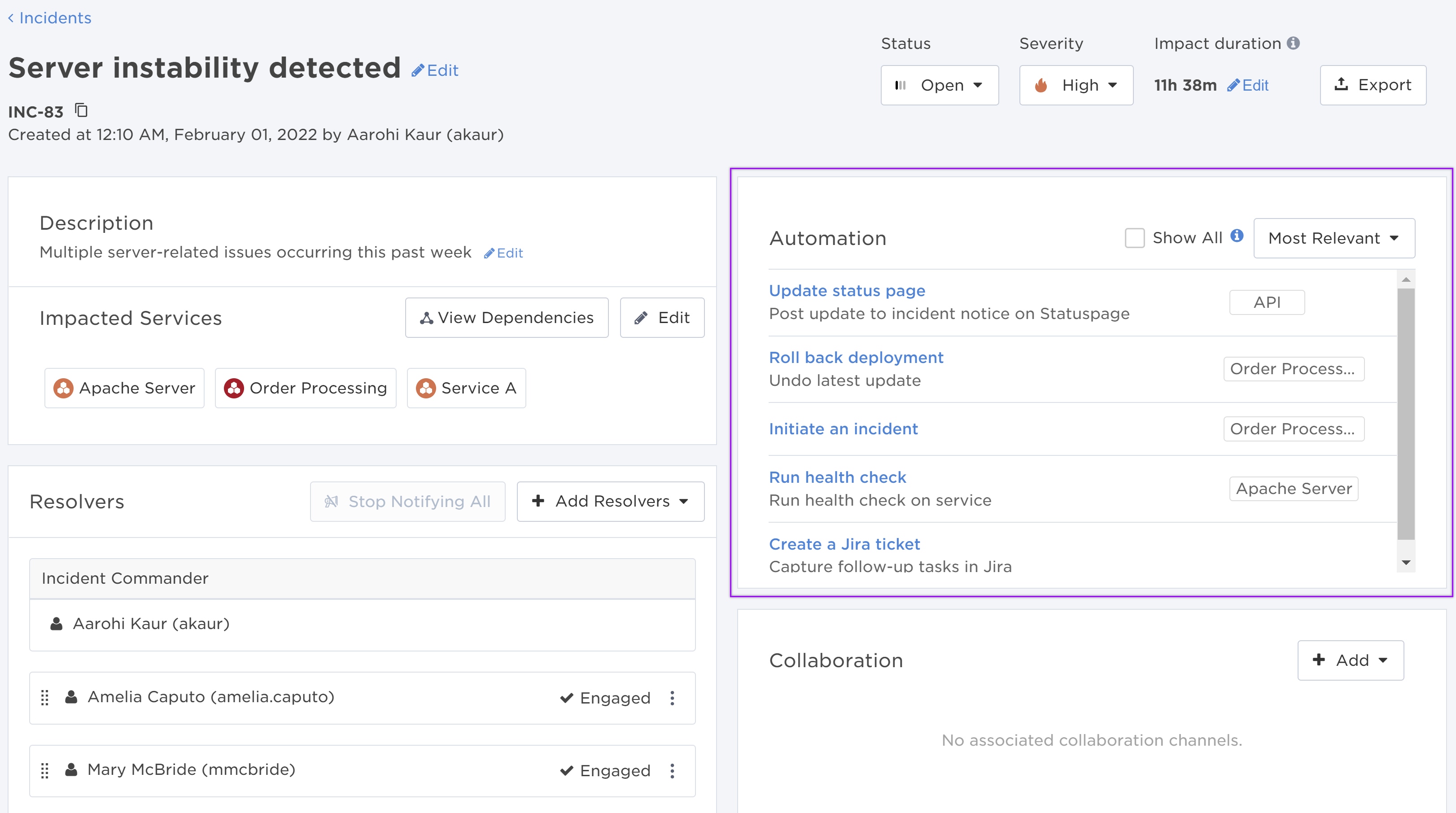 Automations may also be available for common tasks related to an impacted service, such as rolling back a previous deployment, running health checks, and collecting logs for information purposes. While you can run these automations from the Automation section of the Incident Console, they are also accessible from the Impacted Services section of the Incident Console and from the incident service dependencies map.
Create and manage automations
To create an automation, you need to build a flow on your Flow Designer canvas connected to an Incident Automation trigger with an associated Flow Trigger form. When you configure the settings of the incident automation trigger, you can manage which users can run the automation, add or remove the automation from the Incident Console and the incident service dependencies map, and associate a service with the automation.
Share automations
You can share automations that were created in one workflow for use in other workflows. Other resolution teams in your organization can take advantage of a shared automation built for a task applicable to their incidents. For example, if you need an automation that updates your organization's status page as an incident progresses, you can use an existing automation from another workflow that has been shared to your workflow. This also streamlines your incident management process by reducing the number of automations you need to manage—you only need to update the original shared automation, and the changes will apply to all the workflows that use it.