Manage the Incidents list
The Incidents page displays a list of all the incidents in your system that you have permission to view. You can use this screen to monitor the incidents across your organization, prioritizing which incidents require your attention based on their age, severity, status, or impacted services. If you experience a flood of incidents, you can also quickly reject the duplicate incidents by doing a bulk update of their status.
From this page, you can drill through to view a detailed timeline of how an incident is progressing, to engage resolvers to collaborate in real time, and to update the incident's details. For resolved incidents, Advanced plan customers can clearly see at a glance the status of any Post-Incident reports that have been created. Clicking the status links you to the report screen, so you can quickly review the information, make edits, or export it.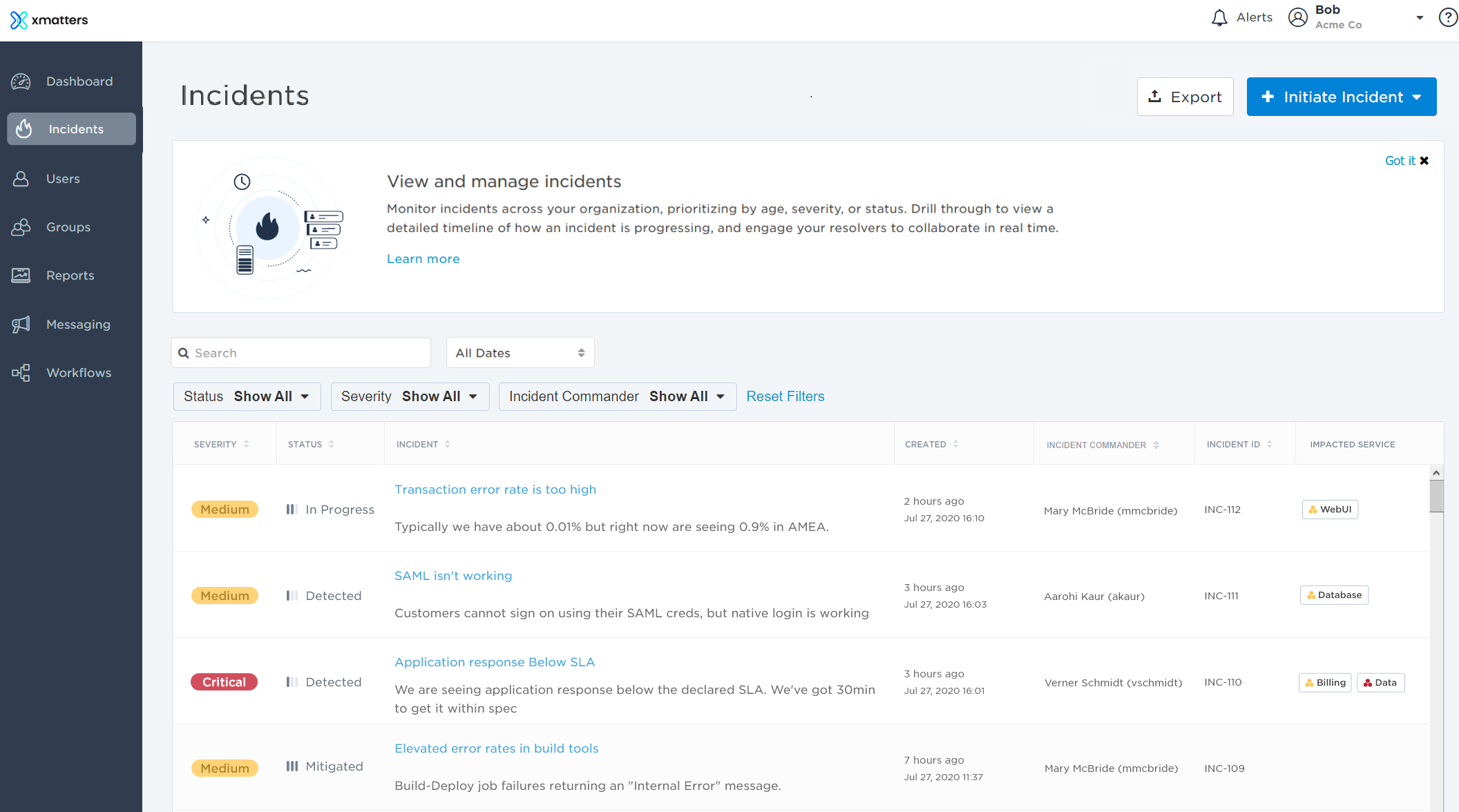 The following sections describe the actions you can perform on the Incidents page: